Meet Dr. Brandon Rignell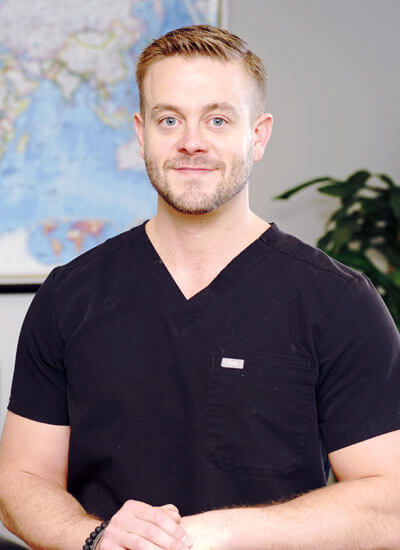 Mankato Chiropractor Dr. Brandon Rignell loves the atmosphere in his office. Patients know we really care about them, want to help them, and we're going to be with them throughout the process.
Everyone is happy to be here, knows they're going to get a big smile, a warm welcome, first class service, and what they need when they come to Rignell Family Chiropractic.
A Personal Experience
Although he had chiropractic care since childhood, Dr. Rignell didn't experience the full benefits until he was in an auto accident. Going from injured to a state of wellness was eye-opening. He has personally experienced the full benefits of chiropractic from pain relief and healing from an injury to maintenance and wellness care.
Choosing Chiropractic
While in college, Dr. Rignell shadowed a chiropractor. "I was amazed at how happy all the patients were as they were coming into the office. The healthcare system can sometimes be very focused on sickness or disease care, but chiropractic patients seem healthy, smiling and happy to be there." He continued, "I loved the environment, and I try to emulate it in my own office."
After graduating from the University of Wisconsin-Lacrosse, he enrolled in the prestigious Palmer College of Chiropractic, graduating in 2010. He started practicing in Seattle, WA, before returning to his Minnesota roots.
The Practice Today
Dr. Rignell continues to be amazed at what chiropractic can do. It's more than just back pain; we're giving people hope. Patients now realize other areas of their life have improved, like their digestive system or better sleep.
Explore Our Services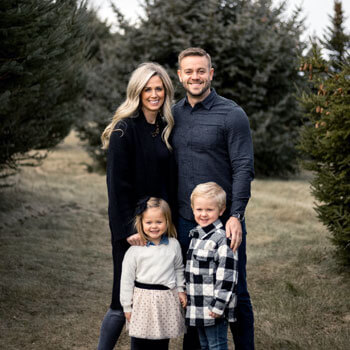 Enjoying the Outdoors
Dr. Rignell is passionate about physical fitness and staying active. He doesn't just "talk the talk—he walks the walk," keeping himself healthy and serving as a good role model to his patients.
When he's not helping patients, Dr. Rignell loves being outdoors with his wife and dog, running, going to the gym, and weightlifting; he just keeps moving. Now that he has two children, he's into whatever they are! Dr. Rignell is also teaching them to have an appreciation for nature.
Start on the Path to Optimal Health
Life is meant to be lived and lived well. Contact us today to book your first appointment!

Dr. Brandon Rignell | (507) 779-7313